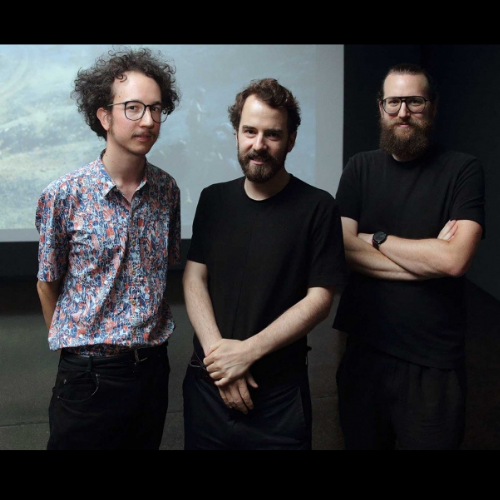 Total Refusal describe themselves as a pseudo-Marxist media guerrilla that criticizes and artistically appropriates contemporary video games. However, as most mainstream game narratives employ the same infinite loops of reactionary tropes, the genre largely fails to challenge the values of their players and instead affirms hegemonial moral concepts. Acknowledging that this media is currently not realizing its cultural potential, the collective aims to appropriate digital game spaces and put them to new use. Moving within games but casting aside the intended gameplay, we rededicate these resources to new activities and narratives, looking to create »public« spaces with a critical potential.
Robin Klengel (b. 1988, Austria) lives and works as an artist, illustrator and cultural anthropologist in Vienna and Graz. Since 2017 he is vice chairman of the interdisciplinary art and culture space Forum Stadtpark. Since 2018 he received the Vimeo Staff Pick Award, the award for the Best Austrian Film, at Vienna Short Film Festival, the Audience Award at the Shortwave Film Festival in Poznan and the Explorer Award at the AMaze Berlin, amongst others.
Leonhard Müllner (b. 1987, Austria) lives and works in Vienna as a visual artist and media researcher. He studied Visual and Media Art in Linz (AT), Leipzig (DE) and Vienna (AT) and is currently PHD candidate in Media Studies. He achieved awards like the Vimeo Staff Pick Award, Best Austrian Film award, as well as prizes at the Vienna Short Film Festival, Shortwaves Film Festival in Poznan and at the AMaze Festival in Berlin.
Michael Stumpf (b. 1985, Austria), studied Philosophy in Vienna as well as Media Culture and Art Theories in Linz. Michael Stumpf's research interlaces his background in phenomenology with the semiotics of media and culture, analyzing the relevance and operating mode of popular cultural tropes. He also works as an artist, designer and coder.