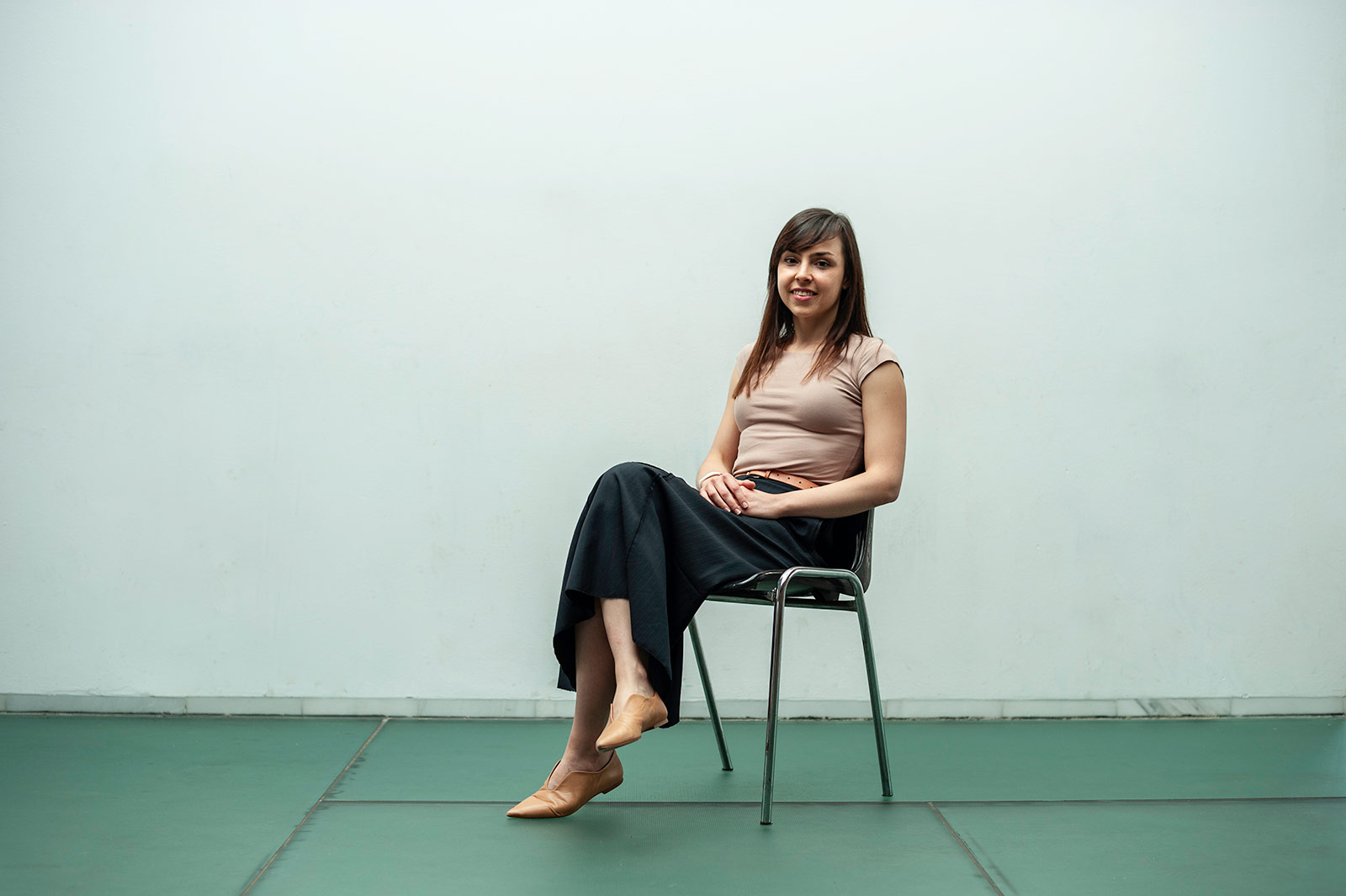 Tina Gorjanc is a researcher, designer and consultant specializing in material exploration, trend forecasting and speculative scenario development. She is most recognized for her work that merges the practices of speculative and critical product design with scientific procedures. Her creative practice has caught the attention of some of the biggest media companies as she has worked with established international institutions and organizations worldwide.
In 2012, she graduated from the Faculty of Natural Sciences and Engineering at the University of Ljubljana, and her graduation project won her an A Silver Design Award in the Fashion, Textiles and Clothing category, which placed her among the top ten emerging designers in the world in 2017/2018 in the same category. During her Master's studies at Central Saint Martins, she was awarded the Mullen Lowe Nova Prize, a scholarship awarded to five top students for outstanding achievement.
After graduating, the provocative nature of her project attracted the attention of some of the biggest newspapers, including The Guardian and The New York Times, as well as magazines such as Dezeen, Motherboard and Trend Tablet, where design and science are intertwined. This media exposure has placed her alongside leading promoters of critical and speculative design, while establishing her as an active advocate of bioethics, biosustainability and biodesign.
Tina had the privilege to present her work at several events and exhibitions across the globe including Biofabricate New York 2016, Most Contagious 2016, London Design Festival 2016 and 2018, Demo-Adi Barcelona 2017, Echo Dubai 2017, Eye of Gyre Japan 2018, E-Cuerpo Mexico 2018 and 2019, Vienna Biennale 2019, and more.
In May 2017, she was awarded the A Silver Design Award for Public Awareness, Voluntarism and Society Design for her current work. Her work was featured in a new TV series launched in September 2017 by the public French-German TV network ARTE, dedicated to new talents in the field of innovative design.
Tina is currently working on commissioned projects that aim to disrupt the current unsustainable and unethical model currently used by the fashion industry, by pioneering alternative approaches in different sectors of the fashion industry. She is also a visiting lecturer at Central Saint Martins in London – one of the world's leading creative education institutions, where she teaches a course on the Future of Materials.