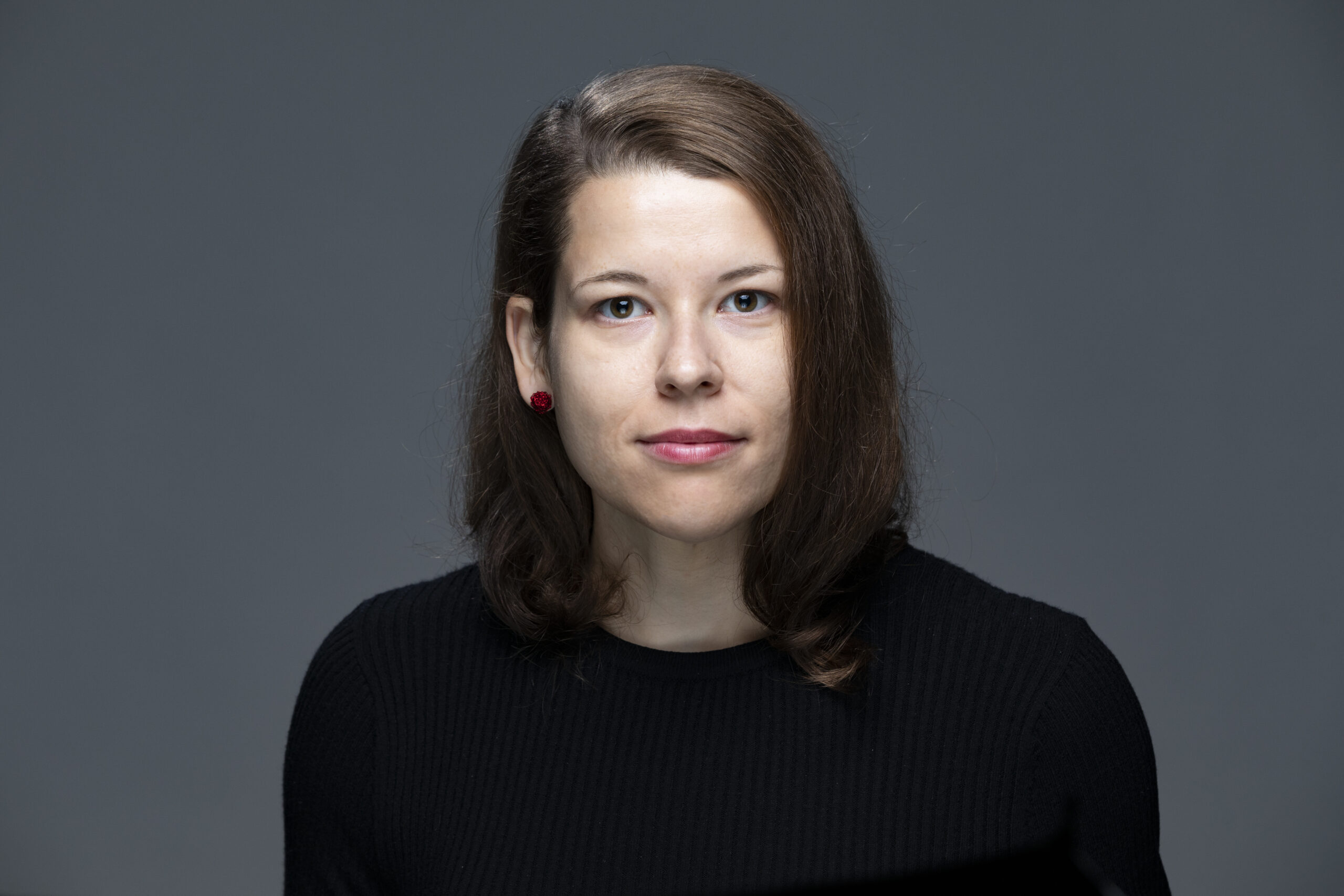 Valerie Wolf Gang (1990, Ljubljana, Slovenia) is a multimedia artist, film director, videographer, transdisciplinary arts researcher, and mentor. Her works focus on the ideas behind human experiences, such as aspects of consciousness and a reflection of social conflicts arising from political regulations and constraints. She mainly explores the relationship between man and technology and is inspired by the connection between the living and inanimate nature and the multifaceted nature of the human character.
Her work has been featured in various group and solo exhibitions. She has received numerous international grants and awards (e.g., Ivana Kobilica Award, National Film Award Vesna, Alumnus Optimus Award, Working Stipend of Ministry of the Culture Republic of Slovenia, Restart Award, Roberto Cimmeta Grant France, Kultur Einer Digitalstadt Grant Germany, KulturKontakt Grant Austria, etc.). She is a member of international art collective Spielraum Ensamble, research unit Famul VideoLab, Directors Guild of Slovenia, Ljubljana Fine Arts Society, and represented by Collecting Society of Authors, Performers, and Film Producers of Audiovisual Works of Slovenia. She is the founder of UV Arthouse producing experimental films, video installations, and researching the field of emerging technology and interactive multimedia artworks in the intersection of science and arts.
Besides her artistic practice and research, she lectures on contemporary art practices, teaches film education in cooperation with different institutions (leads a BA & MA class "Experimental Form" at the University of Nova Gorica, is a mentor at EU program "Developing communication competences through cultural-art education," at The University of Primorska, and various workshops and masterclasses in collaboration with Kinodvor, SCCA, Kinoteka, Bobri…) and is a Ph.D. candidate at Slovenian Academy of Science and Arts. Since 2018, she has been a professional associate at The Institute for Fine Arts Vienna, collaborating with the Academy of Fine Arts Vienna. In 2020, she received the grant of the Center for Creativity for production in the interdisciplinary platform that connects activities and development of the cultural and creative sector, co-financed by the European Union from the European Regional Development Fund and the Republic of Slovenia. Wolf Gang has been a jury member in several international film and new media festivals and is a member of the Scientific Committee of International Conference on Computation, Communication, Aesthetics & X.